I got duped into buying this last year. It's a fun tank but it does nothing but EAT credits because you seem to always want to load the gold in this beast.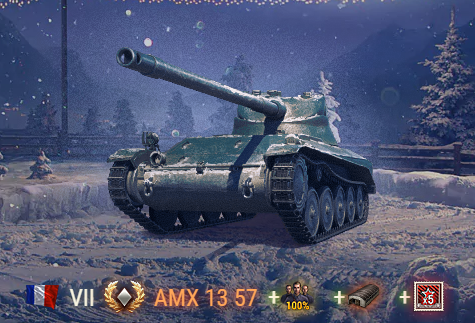 You don't see a lot of these in the wild but they pop up now and then. If you want this tank, be prepared to shell out (no pun intended) an actually quite reasonable price of 5000 gold. Bear in mind, this is a tier 7 tank, whereas the previous tanks on the calendar have been tier 8.
Of course, you can always choose the cash price of $25 USD for the base package or $113 for the full-blown Holiday extravaganza. This still includes the 10K gold and 10Mil credits from previous days.
Not sure I'd want to dump $100+ bucks on this deal although I would like the 'Dark Night' style that comes with it.